Genuine OEM Motorcraft RS76 Ford E9SZ8100A Lincoln Mercury Radiator Cap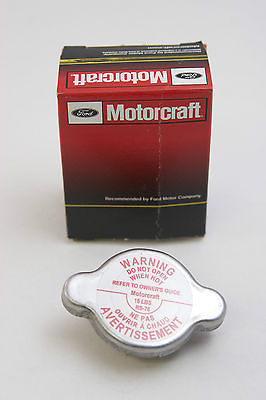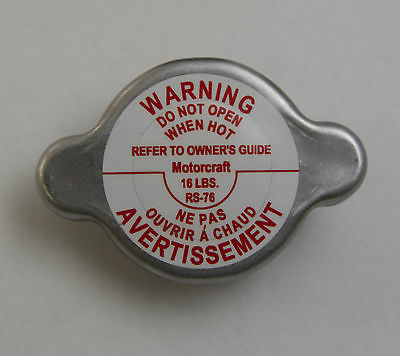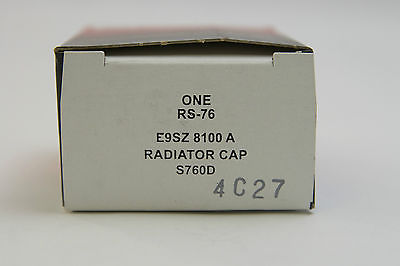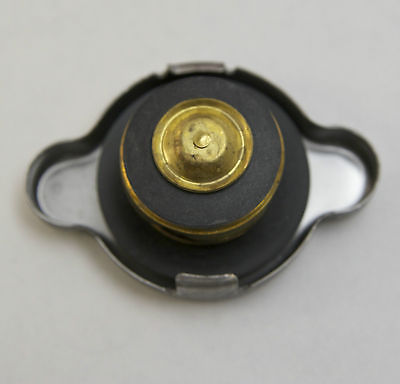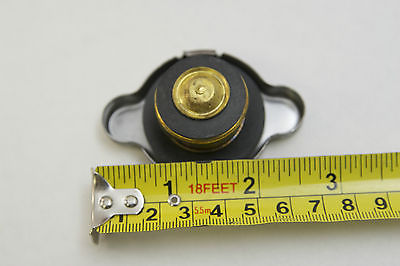 Description
This is an OEM (Original Equipment Manufacture) Radiator Overflow Cap. Always buy OEM. They will fit, function and last longer. There are caps out there that are not made from the same materials as OEM. These will not last as long. The Professionals always prefer OEM.

This is a Motorcraft radiator cap.
Applications
Other Attributes
Other #'s:
RS76 E9SZ8100A
1990 Ford Aerostar
1991 Ford Aerostar
1992 Ford Aerostar
1993 Ford Aerostar
1994 Ford Aerostar
1995 Ford Aerostar
1996 Ford Aerostar
1997 Ford Aerostar
1989 Ford Bronco II
1987 Ford Country Squire
1988 Ford Country Squire
1989 Ford Country Squire
1976 Ford Custom 500
1977 Ford Custom 500
1976 Ford Elite
1997 Ford Escort
1998 Ford Escort
1999 Ford Escort
2000 Ford Escort
2001 Ford Escort
2002 Ford Escort
2003 Ford Escort
2009 Ford Expedition
2010 Ford Expedition
2011 Ford Expedition
2012 Ford Expedition
2013 Ford Expedition
2014 Ford Expedition
1995 Ford Explorer
1996 Ford Explorer
1997 Ford Explorer
1998 Ford Explorer
1999 Ford Explorer
2000 Ford Explorer
2001 Ford Explorer
2002 Ford Explorer
2003 Ford Explorer
2001 Ford Explorer Sport Trac
2002 Ford Explorer Sport Trac
2003 Ford Explorer Sport Trac
2004 Ford Explorer Sport Trac
2005 Ford Explorer Sport Trac
2009 Ford F-150
2010 Ford F-150
1997 Ford Mustang
1998 Ford Mustang
1999 Ford Mustang
2000 Ford Mustang
2001 Ford Mustang
2002 Ford Mustang
2003 Ford Mustang
2004 Ford Mustang
1990 Ford Probe
1991 Ford Probe
1992 Ford Probe
1993 Ford Probe
1994 Ford Probe
1995 Ford Probe
1996 Ford Probe
1997 Ford Probe
1994 Ford Ranger
1995 Ford Ranger
1996 Ford Ranger
1997 Ford Ranger
1998 Ford Ranger
1999 Ford Ranger
2000 Ford Ranger
2001 Ford Ranger
2002 Ford Ranger
2003 Ford Ranger
2004 Ford Ranger
2005 Ford Ranger
2006 Ford Ranger
2007 Ford Ranger
2008 Ford Ranger
2009 Ford Ranger
2010 Ford Ranger
2011 Ford Ranger
1992 Ford Tempo
1993 Ford Tempo
1994 Ford Tempo
1989 Ford Thunderbird
1990 Ford Thunderbird
1991 Ford Thunderbird
1992 Ford Thunderbird
1993 Ford Thunderbird
1994 Ford Thunderbird
1995 Ford Thunderbird
1996 Ford Thunderbird
1997 Ford Thunderbird
1995 Ford Windstar
1996 Ford Windstar
1997 Ford Windstar
1998 Ford Windstar
2010 Lincoln Mark LT
2009 Lincoln Navigator
2010 Lincoln Navigator
2011 Lincoln Navigator
2012 Lincoln Navigator
2013 Lincoln Navigator
2014 Lincoln Navigator
1989 Mercury Cougar
1990 Mercury Cougar
1991 Mercury Cougar
1992 Mercury Cougar
1993 Mercury Cougar
1994 Mercury Cougar
1995 Mercury Cougar
1996 Mercury Cougar
1997 Mercury Cougar
1998 Mercury Mountaineer
1999 Mercury Mountaineer
2000 Mercury Mountaineer
2001 Mercury Mountaineer
1992 Mercury Topaz
1993 Mercury Topaz
1994 Mercury Topaz
1997 Mercury Tracer
1998 Mercury Tracer
1999 Mercury Tracer